Rolling out the Black Plastic
– By #RCS Construction
Project Update: The Spearfish Wastewater Treatment Plant Equalization Basin is nearing completion. RCS crews added the lining to the 170 foot by 250 foot holding tank.

"It's strips of 60 millimeter thick high density plastic," said Bob Everidge, plant superintendent. "They roll it out and then they weld it together so it's impervious."
The E.Q. basin project started in January, and will soon be ready to bypass up to 1.5 million gallons of raw sewage when the need arises.
To read the full story go to https://www.bhpioneer.com.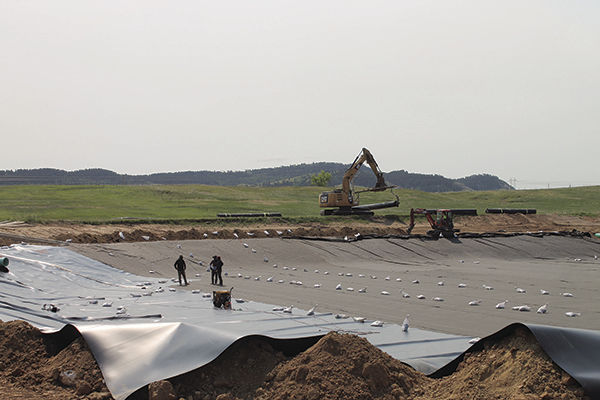 Pioneer Photo by Alex Portal
Last Modified:
---